Facebook on Monday disclosed that it had taken down a new foreign interference operation targeting the US 2020 presidential elections that appears to be linked to the Russian troll agency, the Internet Research Agency (IRA).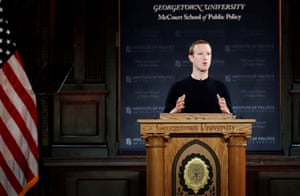 The 50 Instagram accounts and one Facebook account "had the hallmarks of a well-resourced operation", the company said in a blog post. The accounts had about 246,000 followers, and published nearly 75,000 posts, according to Graphika, a social network analysis company that reviewed the campaign for Facebook.
The campaign included accounts that promoted both "conservative" and "progressive" content, resharing memes and tweets on potentially divisive topics in a manner similar to the IRA's 2016 social media influence campaign.
While most of the posts were focused on polarizing political issues, some specifically addressed the 2020 election, according to Graphika. These included posts supporting Donald Trump and Bernie Sanders, and attacking Joe Biden. Some also attacked Kamala Harris and Elizabeth Warren.